White chocolate and rose water ice cream
No excuse is needed to take the Roll-Royce of ice cream machines, the
Magimix Le Glacier Turbine
, out for a spin. This time we set about pairing a classic white chocolate ice cream with 
Nielsen-Massey's rose water
 and to our delight we found it to be a winner. One of our mums even thought it was the best ice cream she'd ever tasted (thanks, mum). Here's how to make it.
Ingredients (serves 8):
4 egg yolks
250ml full cream milk
250ml double cream
75g caster sugar
1 tsp vanilla essence
270g white chocolate
1 tsp rose water or to taste
We used the Magimix Le Glacier Turbine Ice Cream Maker
Method:
1. Chop up the white chocolate.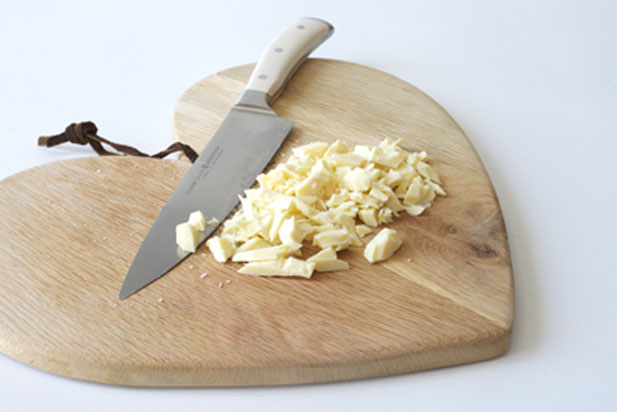 2. In a mixing bowl, mix together the egg yolks and sugar with a whisk.
3. Heat up your milk so that it is almost boiling.
4. Pour the milk into your yolk/sugar mixture and then transfer back to your saucepan on the stove.
5. Keep stirring so that it doesn't get gloopy. Don't let it boil. It should be a custard consistency.
6. Add the vanilla essence and the chocolate. Stir and then let it cool.
7. When cooled, add the cream and the rose water and stir.
8. Pour into your ice cream maker and follow the machine's instructions.
Let your Magimix Le Glacier Turbine Ice Cream Maker do it's thing and before you know it (about 20 minutes), you'll have something special to ooh and aah over.
Don't you think it's pretty? If this rose water recipe has you tickled pink, check out our 5 great uses article for some more rose water inspiration.