What to make on a raclette
Melted cheese is the main course equivalent to the cherry on top. We can thank the Swiss for popularising melted cheese when they invented the raclette, which literally means 'to scrape off' in French. Raclette, however, isn't all about the cheese and this awesome 
Severin Raclette
 system can help you serve up a feast. Here are some of our ideas.
1. What's a raclette without the cheese?
Well there can't be a raclette without some oozing, melted cheese. Place slices of Swiss cheese, emmental or gruyere under the Severin Raclette grill until it's bubbling and delicious. Tip out over boiled potatoes, crusty loaves or crackers and you'll be in melted cheese heaven.
2. Cured ham, asparagus and mozzarella skewers
The versatility of a raclette is endless. Skewer some asparagus, cured hams like black forest or parma ham and mozzarella balls, quickly cook on the top grill and you've got a tasty meal on a stick. Serve with a simple pesto hollandaise.
3. Beef fillet, aubergine and baby tomato skewers
Here's another delicious Mediterranean combination. Simply slide cubed fillet and aubergine with some whole tomatoes onto a skewer. Cook on top of the Severin Raclette for a few minutes, season and serve with cheesy goodness.
4. Easy rocket pesto hollandaise
Looking for the icing on your Swiss cake? This pesto hollandaise sauce can be whipped up in five minutes and works like magic with skewered delights.
5. Camembert with honey and NoMU dukkah
Now here's a good idea. Slice some camembert, drizzle with honey and sesame seeds or a NoMU spice of your choice and grill until it's ready to be scooped onto bread and devoured.
6. Mixed nuts
Roast some macadamias and walnuts and enjoy these with your choice of melted cheese.
7. Caramelized pears and baby figs with thyme
If you thought raclette was only for mains, think again. There's a reason they serve cheese platters on the dessert menu.
Add sliced pears and figs with a sprinkling of thyme, brown sugar and honey and place under the grill for a sweet treat.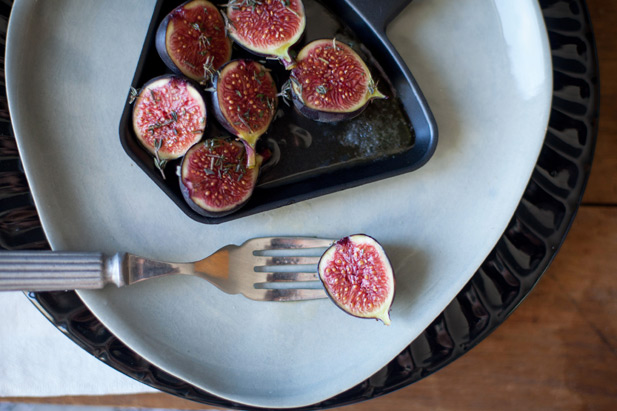 Are you hungry for a cheese feast? Check out the Severin Raclette on Yuppiechef and our selection of cheese tools to make the prep easy as sliced bread.