5 great uses for rose water
When last did you look through your recipes with rose tinted glasses? Yes, rose water is an unusual essence, delicately flavoured and potent all at once but when added to classic combinations, exciting and wonderful things come about. To ease you into this fragrant flavour we've lined up some beautiful rose-water-requiring-recipes.
1. White chocolate and rose water ice cream
Feeling vanilla with the world at large? Rose water is not only a treat for the tastebuds but awakens feelings of calm and well-being. Try this white chocolate and rose water ice cream for an easy, summer's day treat.
2. Turkish delight
Rose water was popularised by Persian and Mesopotamian cuisine, featuring prominently in desserts like baklava and nougat. It was only a matter of time before the delicate magic of rose water infused Turkish Delight wooed the world. It's a melt-in-your-mouth treat and surprisingly simple to conjure up at home. Inspired? We thought so.
3. Rose water icing for cakes and cupcakes
Nothing says tea party like a cake stand full of cupcakes. For a touch of feminine in your frosting, play with this ambrosial rose water icing. Simply add a dash to buttercream icing (4 cups of icing sugar with 125g butter and half a cup of milk) and if pretty in pink palettes are your thing, a dash of food colouring.
For extra panache learn how to use a piping bag.
Rose water complements vanilla cupcakes like a dream and your party will come out, yes, smelling like roses.
4. Rose water lemonade
Homemade lemonade is an almost unrivaled tonic. Fancy pouring petals? Add a delicate twist to yours with this rose water lemonade.  The sweet smelling essence of roses can be quite overpowering but when cut with zesty lemons, a refreshingly, light and scented cordial is born, ready to lift your spirits and quench your thirst.
5. Rose water and cinnamon syrup
This beautifully Indian inspired nectar adds a little charm to any dessert serving. Imagine rich cheesecakes, panna cotta or fruit accompanied by this subtle, spicy syrup.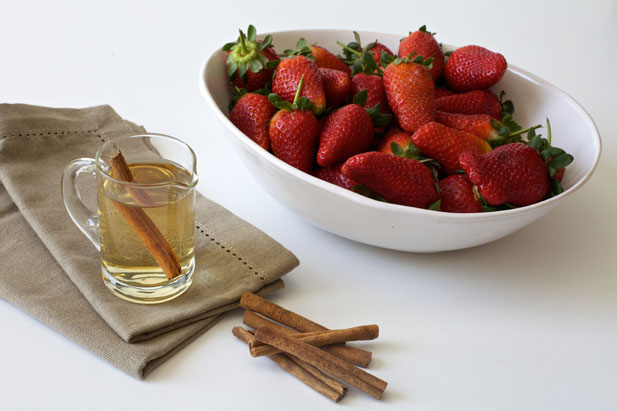 Simply add a sprinkling of rosewater to a simple, sugar syrup (go easy as it is powerful). Once the sugar has dissolved pop in a cinnamon quill and reduce to a syrup. Just like that, you've got a jar of tempting treacle to drizzle sparingly.
With this aromatic essence, you get all the beauty of roses, without the thorns. And for that, Nielsen Massey, we thank you.