Top kitchen tools of 2012
Feeling nostalgic about 2012? Amidst a year of olympic jubilation and financial face lifts, these kitchen tools snuck to the front line. Some are legends, some are newbies and all are making waves. Join us, folks, as we take a walk through last year's hall of kitchen tool fame.
1. Mode Fridge Monkey
Sometimes simple innovation makes the most waves and these tiny, rippled, plastic ones on the Fridge Monkey keep your drinks neatly stacked for refreshment after a good day's work.
2. Barrett's Ridge Beer Bread
Fancy some home-baked bread with minimal fuss? It's no small wonder that these beer breads made their debut into the top ten list. He's your lazy Sunday lunch's next best guest. Great for giving, even better for eating.
3. Kitchen Craft 5-blade Herb Scissors
This 5 blade time-saver maintained its popularity with the herb snipping community. Let the herb scissors make light work of dinner time and garden harvest preservation.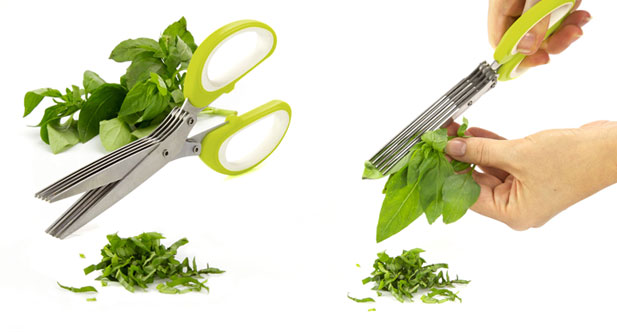 4. Nicoletta Ready-to-Roll Fondant Icing
Bakers across SA delighted at the easy accessibility of Nicoletta's Fondant Icing. Homemade cakes can now be smooth and detailed – just roll out, cut, stamp, drape, and you're done.
5. Fusionbrands PoachPod Egg Poacher Set
This effortless and quick-to-clean poacher set made many an egg fan happy as peas in grease free pods.
6. KitchenAid Artisan Stand Mixer
Some old faithfuls stand the test of time. Nearly every baker dreams of a bright and bold KitchenAid and it seems many wishes were granted in 2012. Monica, in Friends, has a majestic yellow one. Which colour would you choose?
7. Kitchen Craft Avocado Saver & Holder
Let's face it, we are a nation of avocado loving people and so, three cheers to Kitchen Craft for inventing the Avo Saver. May all the leftovers of our omega enriched avo halves live to be eaten another day.
8. Gefu Spirelli Spiral Julienne Slicer
We've almost spiralled out of control in adoration of the Spirelli and it seems so have you.  Here's to night vision and meandering marrows.
9. Zoku Trio Quick Pop Maker
The Zoku Trio Quick Pop Maker topped the ice cream charts. With ice lollies made in just seven minutes, it's the business for those who like their lollies fast and furiously frozen. Roll on summer.
10. Sweetly Does It Silicone Cake Pop Pan, 20 holes
Cake on a stick shook the sugar last year and this Silicone Cake Pop Pan was every bakers key to bite size freedom.
And there we have it, this is the list that buttered our bread in 2012. Were you lucky enough to receive one of these culinary heroes?
If you enjoy reading articles about the best of the best why not browse through the top 10 wedding gifts and the top 10 posts of 2012?