OwnGrown: Eco-friendly and sustainable urban gardens
Vertical gardens, roof gardens and landscaping? Look no further than Mike and Tarryn of
OwnGrown
, who love all things green and started a business to make urban food gardens a reality for everyone from corporates in high rise buildings to suburban folk with tiny patches.
What they do
OwnGrown will turn your office balcony, patch of land or rambling suburban jungle into a thriving edible garden. Their mission is to deliver high quality, sustainable and earth friendly solutions for city people with limited space and time.
They've developed a range of flexible options including vertical gardens, roof gardens and landscaping. They recently did an apple crate balcony garden for Cape Town Partnership in the CBD. Looks nice, hey?
How it all came together
Tarryn and Mike met working for a local NGO that set up gardens for under-resourced schools. After discovering a shared passion for the environment, system design and growing they began dreaming about how to make food gardens more accessible to urbanites.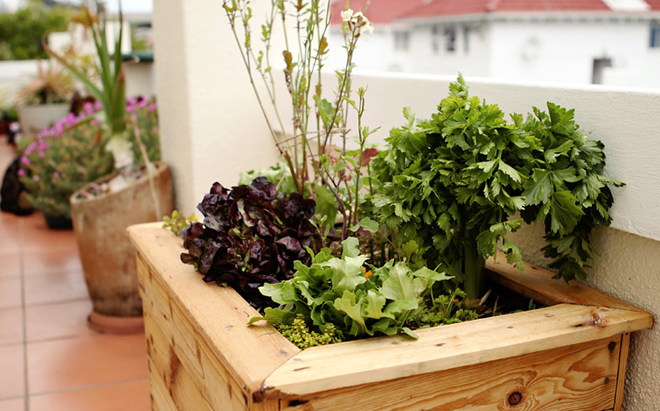 Their solution included using recycled materials – like Coke bottles and old apple crates – and finding ways to use them in whatever space people had available to grow herbs, flowers and veggies. Balconies, backyards and even an old swimming pool are their canvas and the results are marvellous.
A philosophy of Permaculture
OwnGrown uses principles of Permaculture which means a "holistic, solution-based, design science which aims to mimic systems found in nature and strives to find new, innovative and sustainable ways of living in harmony with nature". Basically, this means a very awesome and environmentally considerate garden situation.
After the planting?
Having a new garden can be a little intimidating. Where to get more seedlings? When to harvest? What's in season? In addition to setting up the right garden for your space OwnGrown offer ongoing maintenance and support as well as complementary services like composting, worm farms, rain water tanks and organic garden care products.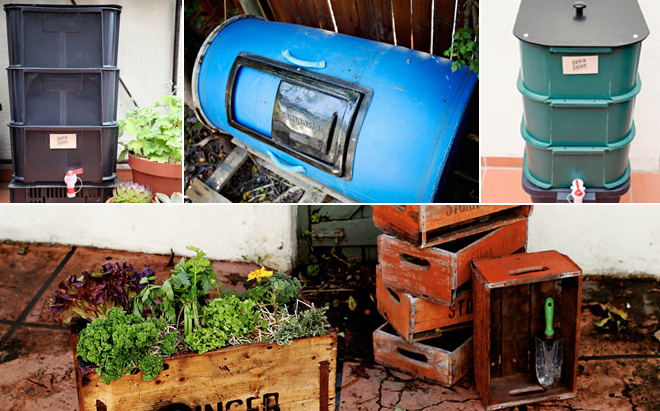 Eat for the Earth plant wall
OwnGrown set up our Eat for the Earth plant wall and gave us sagacious counsel on how to keep succulent plants alive for over four weeks with no natural light or water (not to be recommended). We think it rocks and we loved working with them. If you'd like to chat to them about an urban garden solution for your home or office, give them a shout at the details below.
Contact details
Website: www.owngrown.co.za
Facebook www.facebook.com/owngrowncapetown
Twitter: www.twitter.com/owngrown1
Phone: 072 777 7897 (Mike) or 084 812 8382 (Tarryn)